Play With Science
We develop story driven Sci-Fi games with a real science twist. We strive to create top-tier Sci-Fi content worth playing.
Our team has created a vast Sci-Fi universe we will enable players to explore through deep story telling and complex characters. Our lore explores a future of humanity finding its place among the stars, full of missteps and misfortune.
On the science side of our games, we have multiple Ph.D's ensuring accurate technological and scientific content. Every game mechanic is developed to be engaging and fun while encouraging players to think through the science to gain an edge.
Tau Ceti Labs strives to create premium games that excite players about the potential of the future, complete with all the gritty detail that will be part of humanities expansion into the stars.
Actress, Director, Producer
Julie Ann Emery is our Writer and Co-Producer for the stories in our games. She is writing the story, creating the characters and casting the voice actors for our games. Through her diverse acting career, she has played several fan-favorite characters including Betsy Kettleman in "Better Call Saul" and Lara Featherstone in "Preacher." She also created the web comedy series "Then We Got Help!" She holds a BFA from Webster University.
Actor, Director, Producer
Kevin Earley is our Marketing Director and Co-Producer of Tau Ceti Labs. He currently ensures the story matches the scope of our games and our marketing efforts efficiently portray what our product is. Kevin's broad talents include acting, producing, directing and composing. He has played numerous characters in over a dozen professional productions, such as playing Legolas in Les Miserables on Broadway. He holds a BFA from Webster University.
Masters in Mechanical Engineering - University of California, Merced
Christian Moe is the Creative Director and the CEO of Tau Ceti Labs. He holds a Masters in Mechanical Engineering from the University of California, Merced. Through the years he has developed numerous engineering simulations spanning from radiative heat transfer to fluid dynamics. He currently uses that experience to develop simulations with minimal CPU overhead, implements engineering concepts into our game designs and performs general game development.
Game Art and Design - Ringling College
Allie Thomas is our Lead Artist and Hard Surface Modeler. She holds a B.F.A. in Game Art & Design from Ringling College. She has extensive experience with surface texturing and lighting. Allie Thomas is our lead artist, ensuring diverse and well-developed styles for the in-game factions and overseeing all artwork involved in our games.
Ph.D. in Chemistry - University of California, Merced
Instructional Lab Coordinator
Luke Reed oversees the geological and chemical mechanics of our founding game to ensure scientific accuracy. He also suggests potential ways to further engage the player with the sciences in all our games. His deep knowledge in chemical processes and understanding of programming greatly benefits our striving for scientific accuracy and engagement.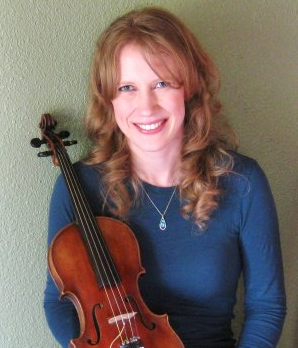 Ph.D. in Biological Engineering - University of California, Merced
Lecturer - School of Natural Sciences
Emily oversees our biological sciences content. She is knowledgeable in Cellular Biology, Biomaterials, Biostatistics, Physics, Mathematical Modeling and Virology.