Artistic Opportunities
We know great games need excellent graphics. From scenic vistas to detailed components, we are looking for talented individuals to make our games shine.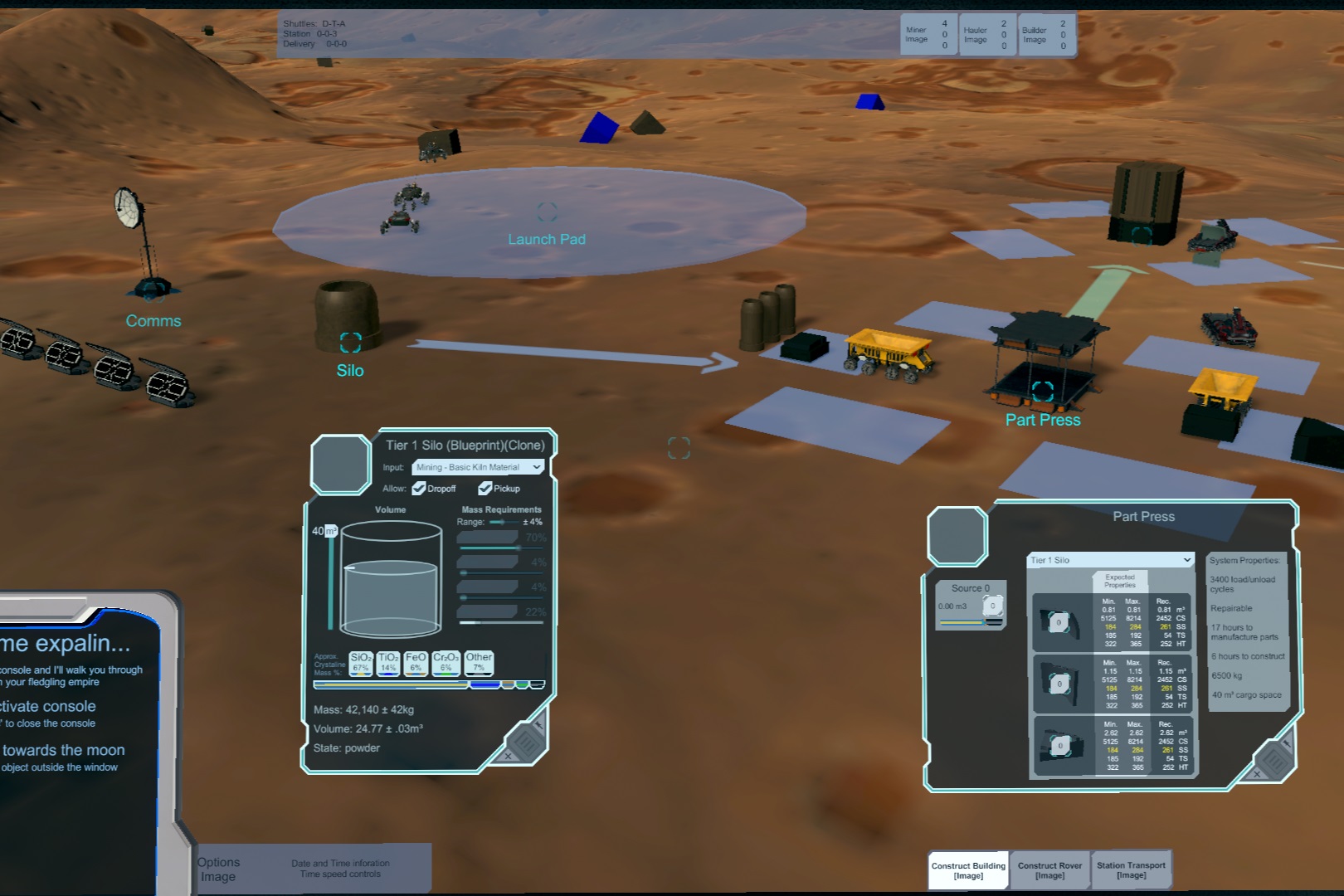 We are looking for a talented UI/UX developer excited about pulling interfaces straight out of Sci-Fi movies and making them work well in a variety of scenarios. We need to interpret information from engineering simulations and present it to the user in easy and meaningful ways that help them understand the scientific game mechanics and make informed decisions.
This is a part time role for revenue share, with the hope of converting into a full time role with an income in the near future.
Responsibilities
Designing and developing a Sci-Fi user interface style
Developing a number of puzzle and control interfaces throughout a station (3D and 2D)
Developing a main interface/window overlay for a 3D mining simulation
Developing a tech-tree interface for a mining simulation/strategy
Developing a process interface for coordinating mining efforts on multiple locations
Consulting on what or how much information should be portrayed to the user to help refine the underlying simulations to keep the game fun-first
Requirements
Experience creating stunning user interfaces that incorporates user feedback
Experience developing code to interact with larger game mechanics
Extensive experience with Unity's UI foundation
hiring@TauCetiLabs.com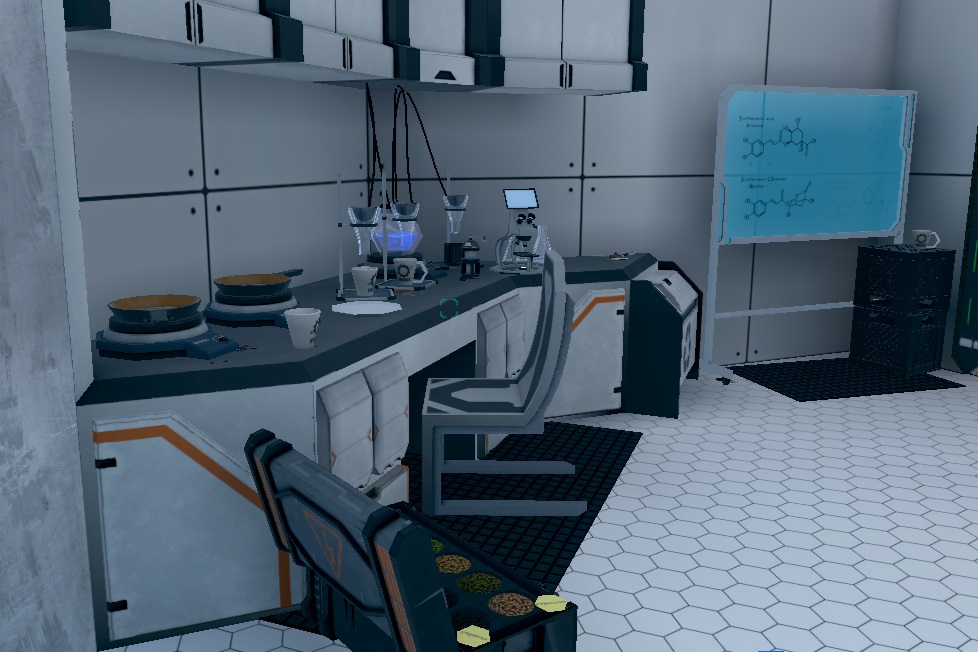 Searching for an artist to create first-person perspective hand/body animations and generate 3D assets in-theme with the LithoBreak game and follow up titles.
hiring@TauCetiLabs.com